In Stock
This item will be ordered from our supplier. Once we receive the item it will be dispatched within
1-2 working days
From:
CarSpares (Cheshunt) Ltd
Checking Availabillity...
From:
CarSpares (Freezywater) Ltd
Checking Availabillity...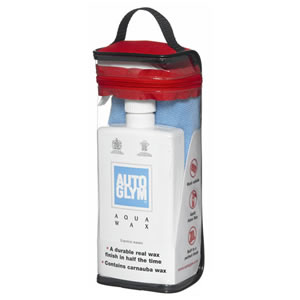 Aqua Wax 500ml - Autoglym AWKIT
By Autoglym Product Code: ATGAW
In Stock
This item is in stock at our warehouse and is usually
dispatched within 1-2 working days
Description
Aqua Wax is specially formulated to impart a brilliant smear-free finish on ALL exterior surfaces, even when the vehicle is wet. The immediate benefit is that there is no need to dry the car between washing and polishing. Aqua Wax is suitable for all paint types including metallics, as well as rubber, plastic and glass.