This item will be ordered from our supplier. Once we receive the item it will be dispatched within
1-2 working days
From:
CarSpares (Cheshunt) Ltd
Checking Availabillity...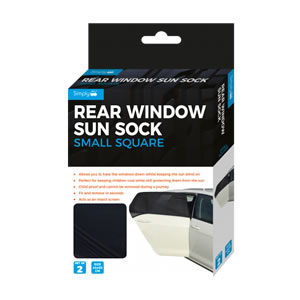 PK2 Rear Window Sun Socks - Misc. SUN10
By Misc. Product Code: JRPSUN10
This item will be ordered from our supplier. Once we receive the item it will be dispatched within
1-2 working days
Description
Pack of 2 rear window sun socks. Allows you to have the windows down whilst keeping the sun blind on.
Perfect for keeping children cool while still protecting them from the sun
Child proof and cannot be removed during a journey
Fit and remove in seconds
Acts as an insect screen
Small Square L85-100 x H45-50cm