This item will be ordered from our supplier. Once we receive the item it will be dispatched within
1-2 working days
From:
CarSpares (Cheshunt) Ltd
Checking Availabillity...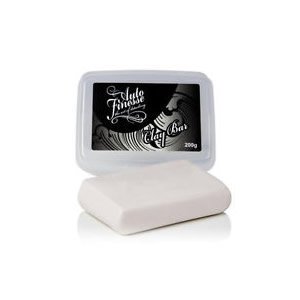 Clay Bar 200g - Auto Finesse CB200
By Auto Finesse Product Code: ATFCB200
This item will be ordered from our supplier. Once we receive the item it will be dispatched within
1-2 working days
Description
An effective way to remove embedded contaminants, leaving your vehicle feeling truly clean and free of build-up. Made from an ultra-fine grade of natural Kaolin clay, it is both effective against contamination (Tree sap, mineral deposits from rainwater, protein deposits from insects, bird droppings etc.) and less abrasive on sensitive paintwork. Also effective on paint, alloy wheels, glass, bright work trim and gloss-finish plastics.