This item will be ordered from our supplier. Once we receive the item it will be dispatched within
1-2 working days
From:
CarSpares (Cheshunt) Ltd
Checking Availabillity...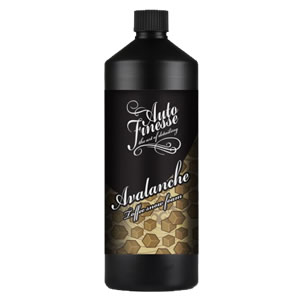 Avalanche Sweet Shop Toffee Snow Foam 1L - Auto Finesse AV1000T
By Auto Finesse Product Code: ATFAV1000T
This item will be ordered from our supplier. Once we receive the item it will be dispatched within
1-2 working days
Description
Special edition toffee snow foam developed for use in pressure washer foam lances. The perfect pre-wash solution to help remove and loosen road grime during winter months. Also suitable to use with a pump spray bottle or garden hose, together with a foam lance.
The solution is wax and sealant friendly, and will not penetrate, remove or breakdown any protection you have previously applied to your vehicles paintwork.
Also available in Pear and Cherry fragrances.